New Life Boutique on the Square – We are Open, please come in!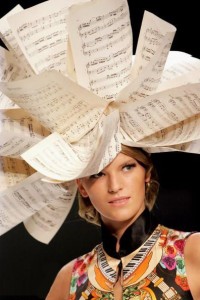 Dear Beloved,
Label: www.christ4.me
Size: Fits All
Washing Instructions: Wash in the Blood of Jesus
Established since: Ages Ago
"I am the the rose of Sharon, And the lily of the valleys". Song of Solomon 2
The fresh floral print on the fabric draws its inspiration from the Lily of the Valley and the Rose of Sharon. It has no frills, no fuss. It is simple and uncomplicated, exactly like the gospel it teaches. It is timeless yet classical, with strong guidelines on the art of living featuring a collection of topics ranging from, Sleepless in Seattle, I want to be an Astronaut, Tell me Lord, who is going to Heaven? and what Coco Chanel once said. You will never again be in fashion with the world or be caught up by the latest New Age trends.
On the sidewalks of Milan, Paris, New York and elsewhere, the military look is still big. Hats are making a comeback in the form of the helmet of salvation. The Prêt-á-Porter House of Ephesian-Six is still hugely in demand. Customers still want their loins to be girted about with the Truth and their breastplates of righteousness. Matching gospel of peace shoes for all occasions is everywhere on display, and the sword of the Spirit, which is the Word of God, is a must-have item this season!
To stay fit and in shape, there is a bread bin for your daily morsel of bread. No artificial flavour or colourants are added. It is guaranteed high in truth-fibre for optimum spiritual growth and nutrition. A daily fresh delivery out of heaven is experienced every time you open your bible for reading.
Interaction between brothers, sisters and neighbours are strongly encouraged because this qualifies as fellowship one with another. Our experiences are valuable because it reflects our growth in the Lord and should be shared. Our customer care line is open 24 hours, 7 days a week. Therefore put your finger to the keyboard and let us have your insight, anxieties, desires, encouragements, compliments and complaints in the comment box.
God is the greatest Architect and Artesian of all time. "For You have possessed my inward parts, You wove me in the womb of my mother. I will thank You, for with awesome ways I am distinguished, Your works are marvellous, and my soul knows it very well". Psa 139:13&14

"Thus saith God the LORD, he that created the heavens, and stretched them out; he that spread forth the earth, and that which cometh out of it; he that giveth breath unto the people upon it, and spirit to them that walk therein". Isa 42:5
SALE starts TODAY – Door is OPEN!
Behold, I stand at the door and knock, if anyone hears my voice and opens the door, I will come in to him and dine with him, and he with Me. Rev 3:20
Take salvation today, and you get peace, joy, love, hope, and eternal life is thrown in for absolutely FREE!