Someone recently warned me against 'bibliography'. Bibliolatry means "worship of the book," and the term usually refers to the practice of honouring the Bible too highly.
The big question is: CAN I READ TOO MUCH BIBLE?
Why did Jesus regularly clash with the scribes who were too focused on Scripture?
The scribes rated the Mishnah and the Talmud higher than the Old Testament.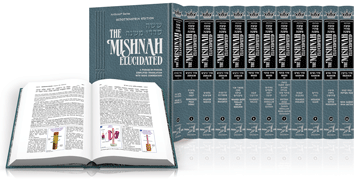 The Mishnah is the first extensive written collection of Jewish oral traditions known as the 'Oral Torah' and the first important work of rabbinic literature. The Talmud is the central text of Rabbinic Judaism and the primary source of Jewish religious law and Jewish theology. In almost all Jewish communities, the Talmud was the centre of Jewish cultural life and was the basis for 'all Jewish thought and endeavour', and also serves as 'the guide to daily life' of Jews. The Talmud is a commentary of the Mishnah.
Herewith an example of the simple Sabbath law. The Bible told the Israelites; "Do not work, do not bear burdens, but rest and keep it a holy day."
The Talmud defined this command as follows:
only get enough milk for one swallow, and
carry a spoon weighing less than one fig.
So the scribes spent all their time in senseless writings that blinded them with an appearance of religiosity.
John explains:
Joh 5:38
Jesus: "But you do not have His word abiding in you, because whom He sent, Him you do not believe".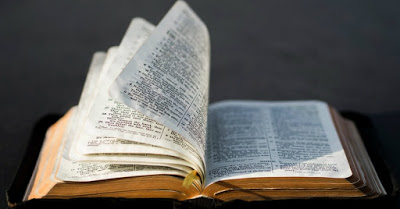 One of the most misunderstood concepts in the Word is the idea of why Jesus spoke in parables. The religious hypocrites heard parables and could not understand what Jesus said.
Mat 13: 10-17
And the disciples came and said to Him, "Why do You speak to them in parables?" He answered and said to them, "Because it has been given to you to know the mysteries of the kingdom of heaven, but to them it has not been given. For whoever has, to him more will be given, and he will have abundance; but whoever does not have, even what he has will be taken away from him. Therefore I speak to them in parables, because seeing they do not see, and hearing they do not hear, nor do they understand. And in them the prophecy of Isaiah is fulfilled, which says: 'Hearing you will hear and shall not understand, And seeing you will see and not perceive; For the hearts of this people have grown dull. Their ears are hard of hearing, And their eyes they have closed, Lest they should see with their eyes and hear with their ears, Lest they should understand with their hearts and turn, So that I should heal them.' But blessed are your eyes for they see, and your ears for they hear; for assuredly, I say to you that many prophets and righteous men desired to see what you see, and did not see it, and to hear what you hear, and did not hear it."
Today, some scholars are studying Scripture to find evidence to allow sin. If you have the wrong motivations, you will go astray. Today's prevalent teaching of "sin is nailed to the cross; everyone is forgiven and on their way to heaven" is taking on momentum.
Rom 1:28
And even as they did not like to retain God in their knowledge, God gave them over to a debased mind, to do those things which are not fitting.
Eph 1:17
That the God of our Lord Jesus Christ, the Father of glory, may give to you the spirit of wisdom and revelation in the knowledge of Him.
Rom 12: 2
And do not be conformed to this world, but be transformed by the renewing of your mind, that you may prove what is that good and acceptable and perfect will of God.
My answer to that question is; "NO! You can NEVER read the Bible too much!"
And of course, the enemy wants to keep you from The Word.
HE CAN ONLY CHANGE US THROUGH HIS WORD!
Ps 119:105
Your Word is a lamp to my feet and a light to my path.
Heb 4:12
For the word of God is living and powerful, and sharper than any two-edged sword, piercing even to the division of soul and spirit, and of joints and marrow, and is a discerner of the thoughts and intents of the heart.

Reading His word and communicating with Him makes me more like Jesus.
Ps 12:7
You shall keep them, O LORD, You shall preserve them from this generation forever.
Rev 3:15-20
"I know your works, that you are neither cold nor hot. I could wish you were cold or hot. So then, because you are lukewarm, and neither cold nor hot, I will vomit you out of My mouth. Because you say, 'I am rich, have become wealthy, and have need of nothing' – and do not know that you are wretched, miserable, poor, blind, and naked – I counsel you to buy from Me gold refined in the fire, that you may be rich; and white garments, that you may be clothed, that the shame of your nakedness may not be revealed; and anoint your eyes with eye salve, that you may see. As many as I love, I rebuke and chasten. Therefore be zealous and repent. Behold, I stand at the door and knock. If anyone hears My voice and opens the door, I will come in to him and dine with him, and he with Me."
2 Tim 3:15-16
And that from childhood you have known the Holy Scriptures, which are able to make you wise for salvation through faith which is in Christ Jesus. All Scripture is given by inspiration of God, and is profitable for doctrine, for reproof, for correction, for instruction in righteousness.
Jesus rebuked the Pharisees for not recognizing the sign of the times they were in.
Luk 12:56
"Hypocrites! You can discern the face of the sky and of the earth, but how is it you do not discern this time?"
Paul says we must know and discern the times and seasons.
1 Thess 5:1-6
But concerning the times and the seasons, brethren, you have no need that I should write to you. For you yourselves know perfectly that the day of the Lord so comes as a thief in the night. For when they say, "Peace and safety!" then sudden destruction comes upon them, as labor pains upon a pregnant woman. And they shall not escape. But you, brethren, are not in darkness, so that this Day should overtake you as a thief. You are all sons of light and sons of the day. We are not of the night nor of darkness. Therefore let us not sleep, as others do, but let us watch and be sober.
There is currently a tremendous revival in the Middle East and primarily Muslim countries where the gospel wasn't preached before. Jesus appears in dreams, and entire towns wake up with the same experience and start to follow Christ! Surely Jesus does not need the "ABC Society" or "MY Organization" to preach the gospel.
Are you ready for His return? We don't know the day and the hour, but we know the season. Dan 9:25 can be explained today and calculated to discover the exact date of Christ's crucifixion.
There are seven times more scriptures about the Second Coming than the First Coming.
Drink Eat and Sleep His Word. The Word will prepare His bride, and make her ready, for His SOON COMING.