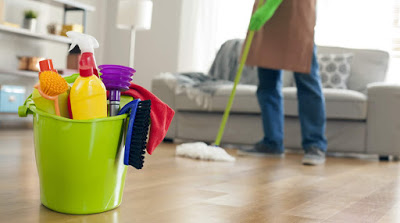 Many of us now use this time (lockdown) to clean our house, pack closets and disinfect our surroundings.
Your body is also a spiritual home, the temple of our Living God. Let's use this time to clean, pack, and cleanse our spiritual home.
Marriage or child problems?

Remember to clean your own home first. Pray and ask for a change in your own heart, cleaning your own home and afterwards you will find that everything will fall into place for His Glory.
1 Pet 2:5 
You also, as living stones, are being built up a spiritual house, a holy priesthood, to offer up spiritual sacrifices acceptable to God through Jesus Christ.
In 1 Thess 4, Paul repeats himself twice that we should live holy and pure before confirming that Jesus is coming for His bride:
1 Thes 4:3
For this is the will of God, your sanctification: that you should abstain from sexual immorality;

1 Thes 4:7
For God did not call us to uncleanness, but in holiness.


1 Thes 4:13-17
But I do not want you to be ignorant, brethren, concerning those who have fallen asleep, lest you sorrow as others who have no hope. For if we believe that Jesus died and rose again, even so God will bring with Him those who sleep in Jesus. For this we say to you by the word of the Lord, that we who are alive and remain until the coming of the Lord will by no means precede those who are asleep. For the Lord Himself will descend from heaven with a shout, with the voice of an archangel, and with the trumpet of God. And the dead in Christ will rise first. Then we who are alive and remain shall be caught up together with them in the clouds to meet the Lord in the air. And thus we shall always be with the Lord.

1 Cor 6:19
Or do you not know that your body is the temple of the Holy Spirit who is in you, whom you have from God, and you are not your own?
1 Cor 3:9
For we are God's fellow workers; you are God's field, you are God's building.
You are God's house, His Temple, His Presence, and His Glory are in you. Your life (home) brings glory to Him through the light that shines in your life (home).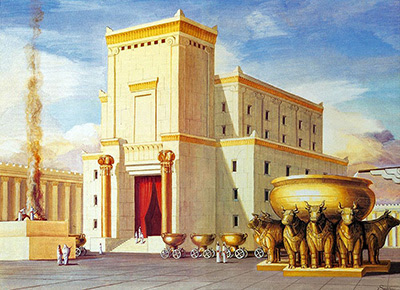 2 Tim 2:21
Therefore if anyone cleanses himself from the latter, he will be a vessel for honor, sanctified and useful for the Master, prepared for every good work.
If we know that there is a notorious crook in Hermanus who breaks into homes and steals at night, we will surely close all our windows and shut our doors and be ready. We will protect ourselves and our family.
The enemy knows that you are the home of the Almighty and will do everything in his power to get an open door or window into your life where he can sneak in.
Make sure all your doors are closed. Make sure there is no sin in your life. Consider your heart. Make sure all your windows are closed. Protect your eyes. Make sure you don't look at things you shouldn't.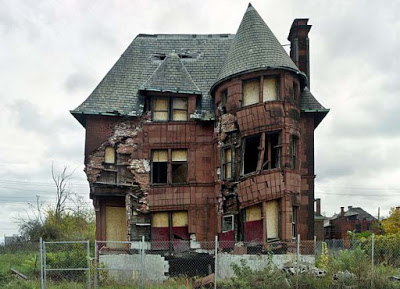 Herewith is a list from which we must purify ourselves. Study the meaning of each word:
Gal 5:19-21
Col 3:5
Rom 1:25-32
Eph 5:2-6
If only one door or one window is open in your life, the enemy will sneak in and steal your things, rob you and ruin your life. Remember, the enemy is an excellent lawyer. He knows the Word of God and will charge you as soon as you break one of God's laws.
So confess all sin, close all doors, close all windows, seek His face and rejoice in His presence.
OUR PRAYER: Father, I come before Your throne in Jesus Name. Holy Spirit I welcome You into my home, come in and clean me, show me where any doors and windows are open so I can close it. Cleanse and purify my heart, that I may reflect Your light and be a light to others to show the way and give them hope. I want to be Your hands, eyes and feet and show Your love in a dark, gloomy world without hope. In Jesus Name, Amen.
1 Thess 5:23
Now may the God of peace Himself sanctify you completely; and may your whole spirit, soul, and body be preserved blameless at the coming of our Lord Jesus Christ.
Isaiah 61:10
I will greatly rejoice in the LORD, My soul shall be joyful in my God; For He has clothed me with the garments of salvation, He has covered me with the robe of righteousness, As a bridegroom decks himself with ornaments, And as a bride adorns herself with her jewels.
Eph 5:8
For you were once darkness, but now you are light in the Lord. Walk as children of light.
So many people are uncertain, without hope and vision. Remember, beautiful motivational messages will not carry you but only His Word. Pray without ceasing and stand firm in His Word. Study His Word.  That which the Holy Spirit reveals to us through the Word of God carries the anointing.
Our hope is His return – our vision is our Bridegroom – Maranatha – Come Jesus Come!